Podcast: Download
WHY WE DO IT
To help your company and the market you serve Get The Word Out.
No Big Media ambushes, traffic reports, and commercial interruptions.
We feature Business Professionals interviewing their peers, drilling down
on the critical issues, and delivering practical information to an engaged audience.
Business Is Good.  Your Work Matters.  Share The Air.
Jeremy Carver / Edward Jones
Financial Advisor
Steering Wheel Percussionist. Financial Advisor. Former Entrepreneur.
As an Edward Jones Financial Advisor, I love that I get to play a part in my clients' stories. Let's work together to create a great story!
After 17 years as an Entrepreneur, I sold our business and relocated to beautiful Gulf Breeze, Florida to do what I love… Help people plan for and achieve their serious long-term fianacial goals. (Nerd work.) Financial Strategies has always been a hobby / passion and I enjoy helping people make sense of investing.
You can expect me to be genuinely interested in serving you and your family. You can expect me to use a consistent process to ESTABLISH GOALS, EXAMINE RISK, EDUCATE, and help EXECUTE your custom tailored solutions. You can expect our team to be positive, professional, and responsive.
Jeremy Carver
Financial Advisor
Connect with me on LinkedIn and
my Edward Jones Facebook page.
MAKING SENSE OF INVESTING
Karen Aloy / A Loyal Vision
Personal and professional development: 
As a John Maxwell Certified coach, speaker and trainer.  She offers you and your organization workshops, seminars, keynote speaking, and coaching, to aid your personal and professional growth through study and practical application of John's proven leadership methods. Working together, Karen will move you, your team or organization in the desired direction to reach your goals.
For more information on tapping into personal and professional development, visit Karen's JMT website at :http://www.johncmaxwellgroup.com/karenaloy
Tax preparation: 
Karen welcomes the opportunity to assist with personal, business, estate or non-profit tax needs.  Navigating the language, forms and documentation may be challenging.  This is where Karen's years of financial operations will allow you to have confidence in your tax preparation.
Additional ventures: Whether an organization is in need of strategic planning, defining or recapturing its purpose, values and goals or redirection of focus…Karen will invest the time to define and discover your challenges.
A Loyal Vision can Bring Opportunities Into Focus!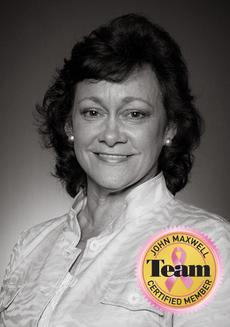 Finance and Business consulting: 
Karen has a wide breadth of expertise ranging from the traditional finance responsibilities to operational assessments and implementation.  Examples include financial organization structure, design and implementation, contract review and negotiation, financing strategies and proposals for real estate, equipment and accounts receivable, and due diligence and financial assessments.
Her depth of financial expertise coupled with significant industry and operational exposure brings a valuable perspective to many business and operational challenges.
Her industry exposure includes healthcare, retail, professional services and traditional CPA engagements.
With over 25 years of experience in finance and executive business leadership positions, she will take you and your business to the next level.